Empa – Laboratory Materials for Energy Conversion
Empa is an interdisciplinary research institute of the ETH Domain, conducting cutting-edge research on materials science and technology for the benefit of industry and the well-being of society. The laboratory Materials for Energy Conversion focuses on materials and device innovation for sustainable energy conversion and storage technologies.
Competences range from the synthesis and characterization of battery materials and their integration in lab-scale prototype cells including next-generation lithium-ion battery cells and future-generation lithium-ion batteries (e.g. with lithium metal anodes, cobalt-free cathodes, solid electrolytes, etc). The lab disposes of an extensive infrastructure for materials synthesis and modification, slurry processing, electrode coating, cell assembly, and characterization of their structural, electrochemical, and thermal properties.
The lab offers services in the following areas:
Battery materials synthesis, modification, and characterization
Development of electrode coating processes
Assembly and operando characterization of lab-scale battery cells
The lab is collaborating with a large network of industrial partners in national and European projects. It serves as the coordinator of the European project sense-battery.eu, and as Swiss representative and contact point for the large-scale European battery initiative battery2030.eu. The lab also represents Switzerland in Batteries Europe.
Dr. Corsin Battaglia
Head of Laboratory
Empa, Materials for Energy Conversion
Ueberlandstrasse 129
8600 Dübendorf
Switzerland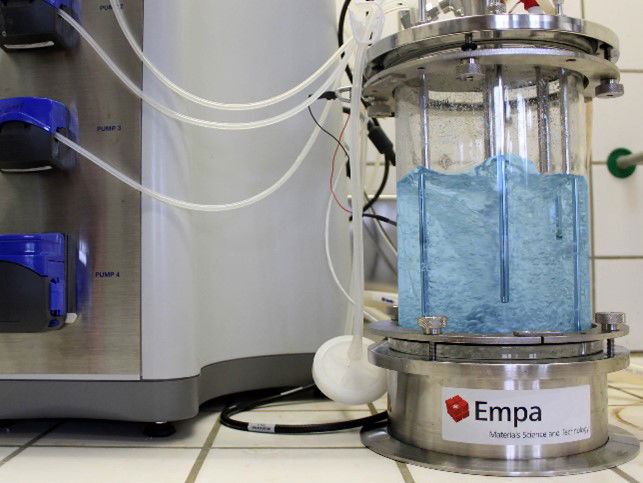 Synthesis and processing of battery materials and electrodes
Synthesis and processing of battery materials and electrodes
Structural, electrochemical, and thermal characterization of battery materials and cells
Structural, electrochemical, and thermal characterization of battery materials and cells